Post Batangas Escapade
Last May 20, we had a summer escapade to Glenn's beach house at Hugom, San Juan, Batangas.
Glenn
, who is a "balikbayan" from Canada, is going to spend most of his vacation time here in the Philippines.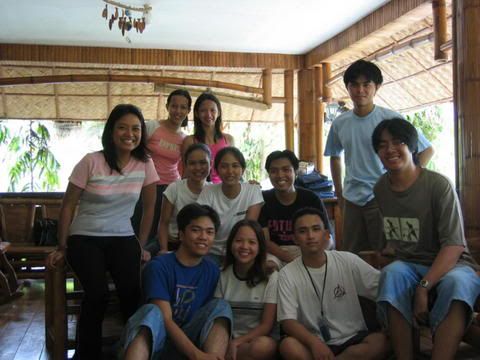 Our group is composed of UP EEE freshmen batch '01 who are also CIRCUIT members. Our night at the beach was filled with trivial games (e.g. cliptomania) together with some spiked pomelo juice. At the time we were playing a "Pinoy Henyo" game, some members were shrieking which gave the ire of some resident neighbors. We had no choice but to transfer to the sands and build a short-lived bonfire.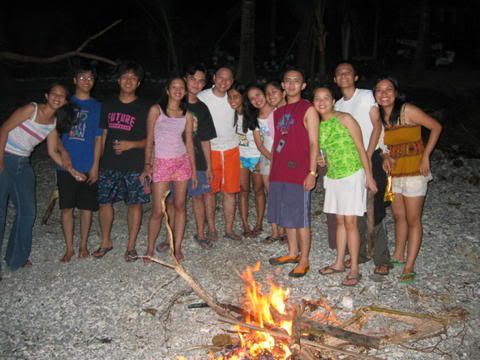 Since we are in private property, we have the beach all to ourselves. Ironically though, less than half swam in the morning. Others opted to play poker instead. The night before, a stray dog ate our Purefoods hotdogs; thus, we no longer have enough food for lunch. Good thing, Nino had a supply of canned goods, at least we had tuna.
As for me, beach/resort outings had been the perfect getaway for me since I grew up in a landlocked region. This is where I get to practice some swimming. It was also my first time to do some snorkeling. Too bad, typhoon Caloy just made a mess out of the surroundings even before we get there. The corals and fishes had been washed away farther into the sea, that is why we had seen only a few.
Another thing that I love with these outings is that, I get to visit other places in the Philippines. I'm happy that I get to be well travelled lately (even the places in Metro Manila).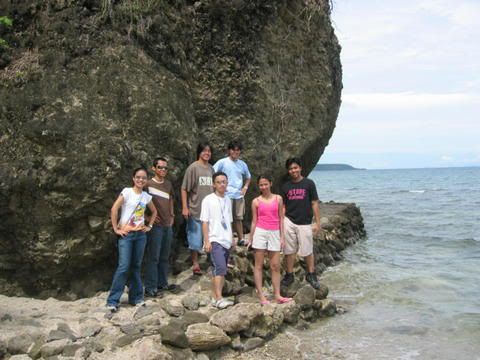 Well now, I had not written about this escapade a little earlier since I had been waiting for someone to upload some of our pics. So here they are:
**This was the hardest part of the trip, since we only have one car for transportation, 8 of us commuted all the way to Batangas. Yeah, it included the hiking...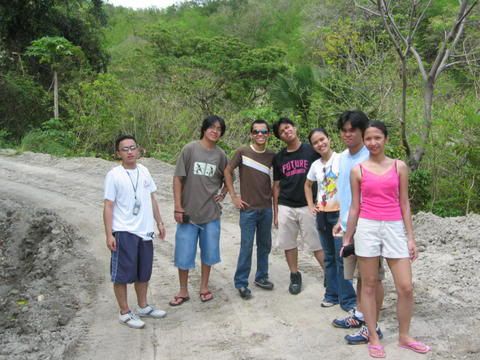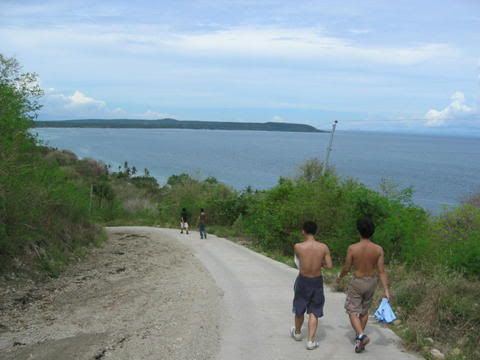 ***There you go, we can no longer bear to drench in sweat. Not after having a good swim.
posted by ScIoN 10:50 PM