Final Thesis Presentation [Dual Core Capability of a 32-Bit Microprocessor]
Finally, we're done! Though we still don't know about our final grades yet. There seems to be a bragging rule about thesis titles, that its length and the inclusion of technical jargons is a must in order to increase its 'angas' rate. Too bad that ours was limited to what it is now. Given the chance, our thesis title should have been, "High Level Design and Implementation of a Dual-Core Capable 5-Stage Pipeline 32-Bit DLX Microprocessor".
Anyhow, here are some pics of our thesis defense!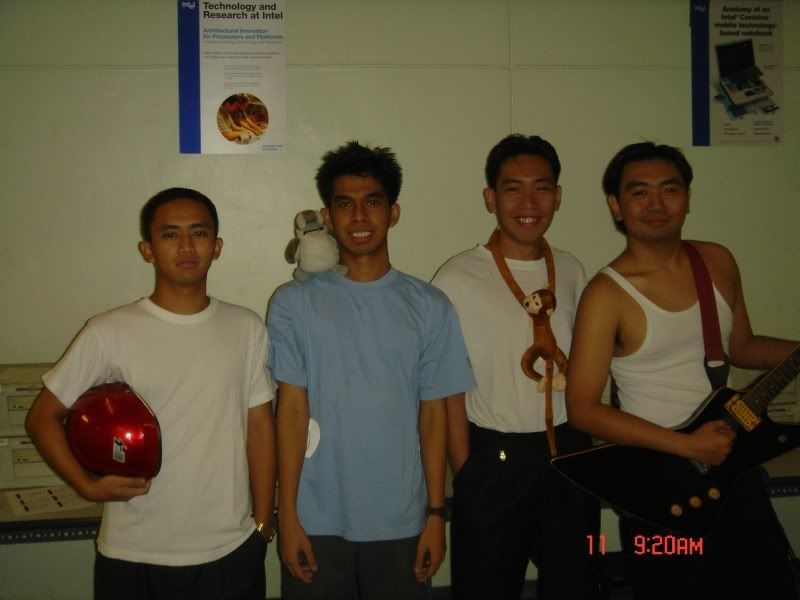 Before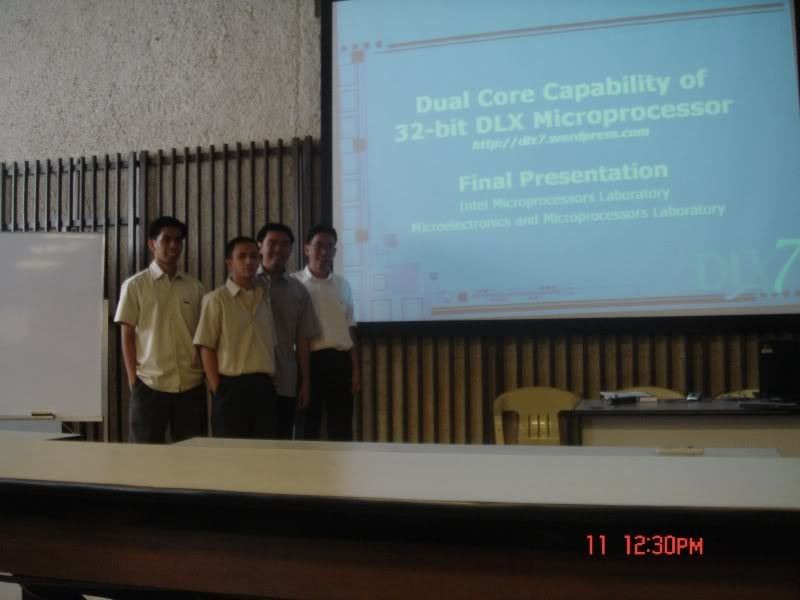 After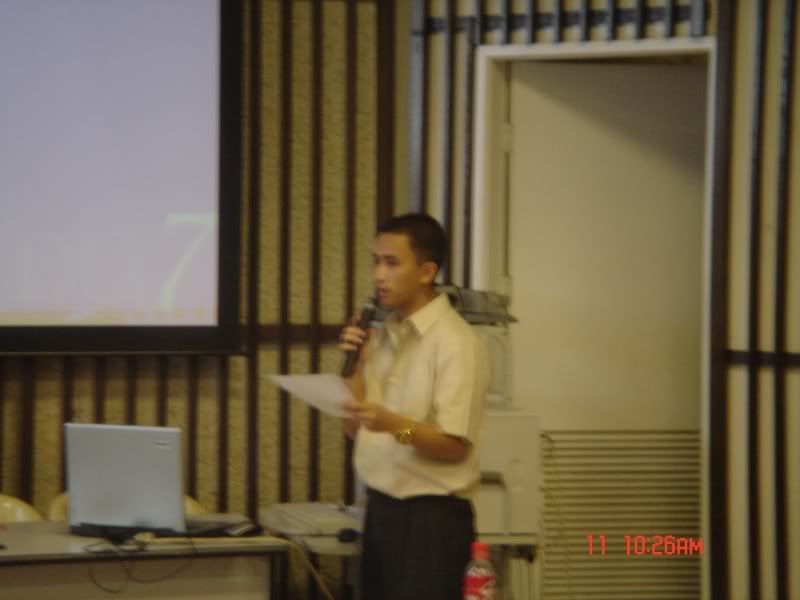 Presenting our Results and Analyses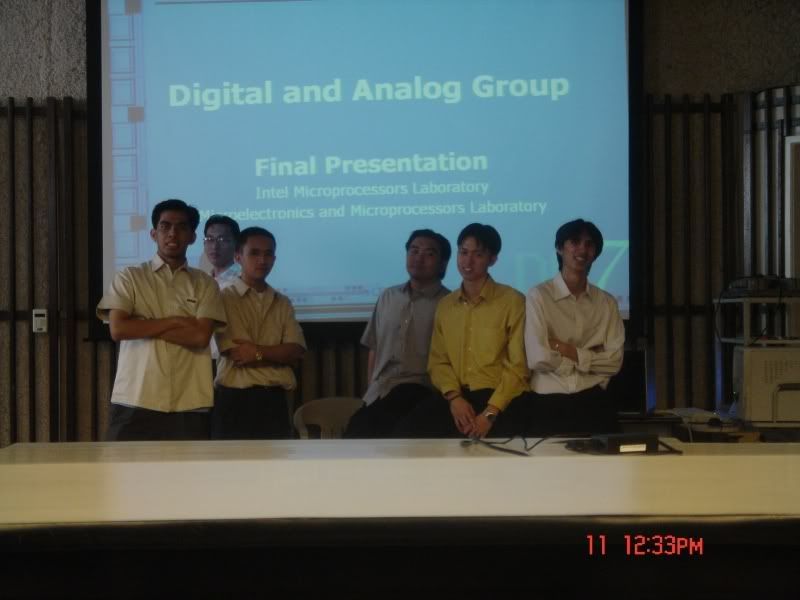 The Cool Guys of IML!
posted by ScIoN 11:47 PM